RECORDED WEBINAR
Presenting Virtually to Clients, Colleagues, and Judges
A three-hour workshop covering the key steps to creating engaging, powerful, and effective presentations.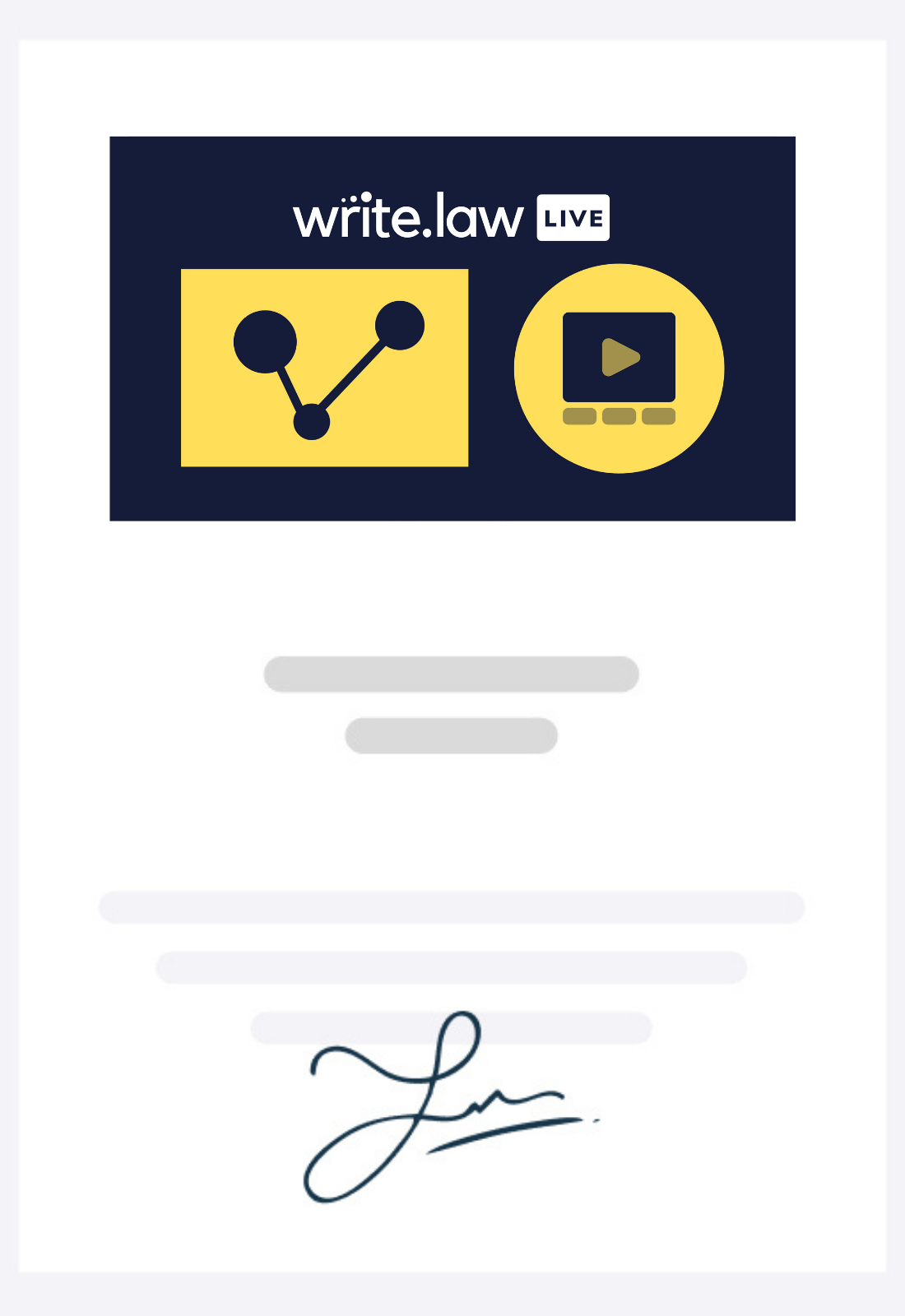 In this brave new world, virtual presenting is becoming the norm. Courts are transitioning online. Legal professionals are increasingly working and meeting virtually. But virtual presenting is a new skill set for most of us.

We've been working with top presentation experts for years to develop simple tools to create better presentations, work effectively from home, and put on top-notch presentations to courts, clients, and other stakeholders.

We will explore the key tools you need to thrive when presenting and working virtually: Step-by-step guidance on how to create the most powerful presentations, including tips for common tools like PowerPoint. Advanced digital tools that can take your presentation up a notch. Concrete strategies for working virtually, including both tech tools and processes that the most effective remote workers use. And strategies used by the best oral advocates and presenters to capture audiences, whether judges, clients, or others.
Workshop Overview
Core Presentation Tech
You've probably used basic tools like PowerPoint. But chances are you've never realized their full potential. Learn the tricks the best presenters use to design engaging, powerful slide decks in a fraction of the time.
Advanced Presentation Tech
The best presenters use more than just the core tools like PowerPoint. Expand your presentation tech and learn about cutting-edge platforms like Beautiful.ai that can help you create stunning presentations.
Mastering Virtual Work
Working virtually is tough. But with some simple strategies, it doesn't have to be. Learn how the most successful virtual legal professionals set up their space, leverage processes, and create meaningful connections—all remotely.
Oral Advocacy
Unless you're a natural, oral advocacy can be terrifying. Luckily, we've taught hundreds of lawyers how to up their advocacy game. Simple tools can help you stay cool and create a better connection with your audience.
Presenting Like a Pro
These days, you probably present more than you show up to court. Whether it be to clients, colleagues, or others—cultivating your presentation skills will pay off for your entire career. Explore some of the top presentation skills used by the best legal professionals.
Joe Regalia
Joe is a law professor at the William S. Boyd School of Law UNLV, which has the #1 ranked legal writing program in the country. Joe has trained judges, attorneys, and law students all over the world. As an attorney, Joe practiced at three AmLaw 100 firms, where he was the principal author of dozens of bet-the-company briefs and motions in both state and federal courts.
World-class workshops, now for
everyone
We took our beloved private workshops global. Join Professor Regalia and other top legal trainers every other month for workshops on legal writing, tech, and practice skills.
Live Training
Learn new skills with live with Professor Joe Regalia and other top-notch legal trainers from across the nation.
Pre/post Lessons
All participants get access to pre- and post- workshop videos, quizzes, and simulations to make what you learn in each workshop stick.
Watch Anytime
Come back anytime to re-watch the workshop and access your workbook, online lessons, and cheat sheets.
Membership Benefits
Unlock all Write.law lessons and live workshops for one affordable price.
Live Workshops & Webinars
Boost your skills in virtual workshops with top legal training experts
Interactive Practice
Interactive legal writing, tech, and practice simulations to cement key concepts
Unlimited Updates
Get access to new content as it's added and always for your original membership price
1000+ Lessons And Growing
Unlock our entire library of legal writing, tech, and legal practice lessons
Cheat Sheets & Guides
Access dozens of cheat sheets and guides to help you learn on the go
7-Day Money Back Guarantee
Try risk free for seven days. Not satisfied? Get a full refund—no questions asked
Frequently Asked Questions
How long are Write.law Live workshops?
About 45 minutes. In the past we did three-hour long workshops, but we recently changed our model. We now offer quick 45-minute skills workshops that feature the best or newest Write.law techniques.
Can I get CLE credit for attending Write.law Live workshops?
Not yet—but we're working on it. Stay tuned for more information about CLE credit in the future.
It's not workshop day yet, can I still log in and explore?
Absolutely! Once you purchase and register for your Write.law Live workshop, you can log in and check things out. But no content will get released until workshop day.
What will I have access to after the workshop is over?
Learning doesn't end after your workshop. That's why you'll have access to a recorded (webinar) version of the workshop, your custom workbook, and post-workshop lessons to help you continue learning.
Can I purchase Write.law Live for my organization?
Yes! We have volume discounts for law firms, law schools, and other organizations.
Contact us
for more information.
I registered for a Write.law Live workshop, but I can no longer attend. Can I get a refund?
You can cancel up to fourteen days before any workshop and still get a full refund.