Word, Excel, and Email Mastery
Join law professor and nationally-known trainer Joe Regalia on a three-hour journey through the most powerful features in Microsoft Word, Excel, and email.
Skill Level
All Skill Levels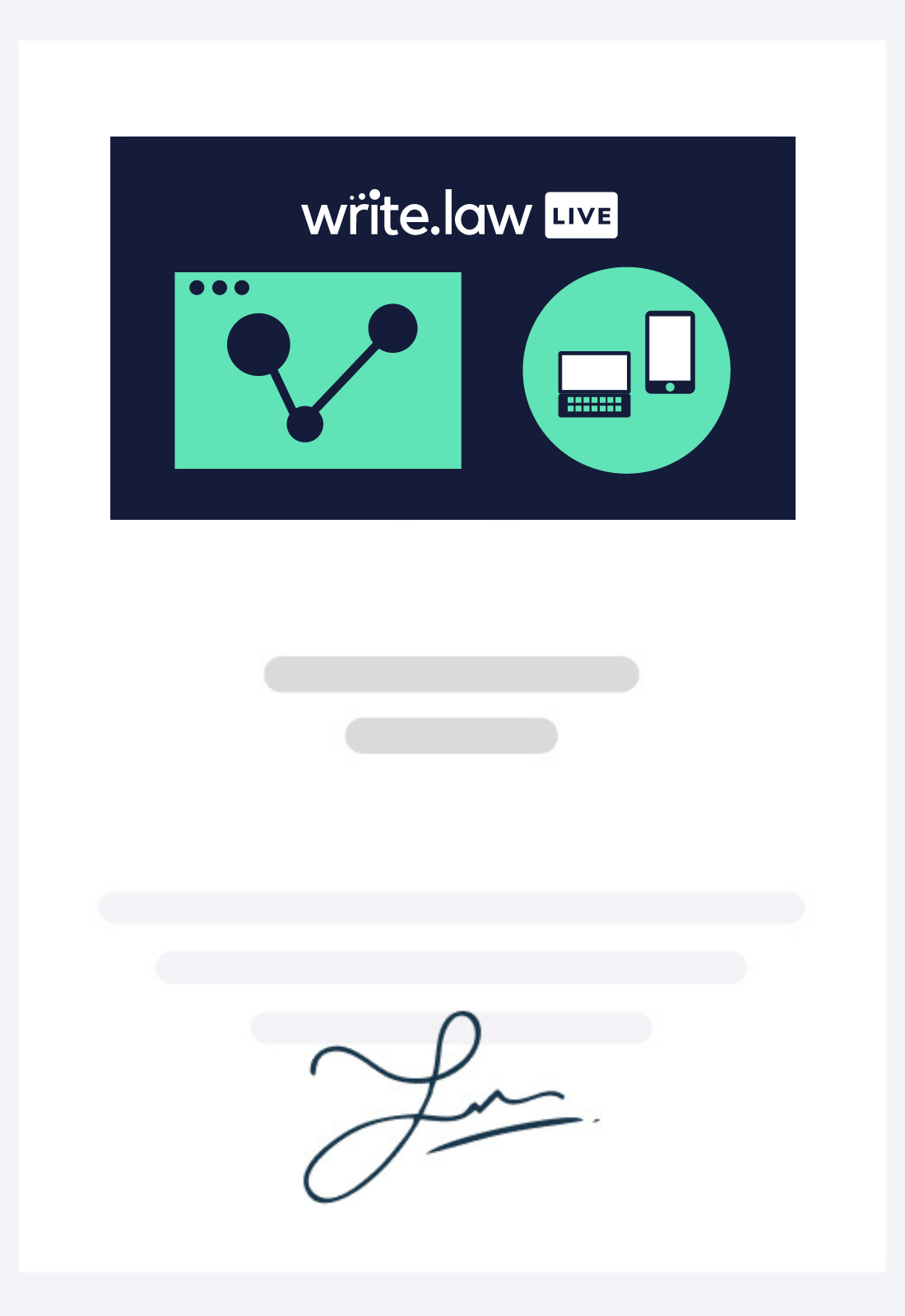 How much is your time worth to you? Probably a lot. But do you even know how much time you're wasting struggling with technology? Or how much time you're leaving on the table because you haven't mastered core functions for the tools you use the most, like Word, Excel and email?

For example, have you ever struggled with simple stuff like page breaks or phantom formatting? Or wondered how legal power users set up their Word settings in mysterious (but really cool) ways? Wonder no more.


In this interactive workshop, Prof. Regalia will show you Microsoft Word features that will slash wasted time; simple hacks for Microsoft Excel; and tricks for automating your email.
On top of these practical tools, you'll also learn some broader strategies for finding and managing new tech tools.
Webinar Overview
Adopt a Tech Mindset
Learn simple tactics for avoiding common pitfalls with new technologies. Pick up the basic skills you need to make sure you are using tech efficiently. And stop getting frustrated when the tools you rely on let you down.
Microsoft Word
Has Word ever deleted your document, harbored phantom formatting, or just made you want to throw your computer out the window? Learn simple techniques and tricks that will make you love Word again.
Microsoft Excel
Excel strikes fear in many a legal professional's heart. But it doesn't need to. Like Word, you just need to master the basics. We'll cover core functions you might have missed, as well as a couple of advanced moves that are a lot easier than you think.
Email
Stop drowning in a sea of emails. Take control over your inbox with simple approaches to handle emails smartly. Regardless of the platform you use, we'll look at strategies to bring some calm to your inbox.
Bonus Hacks
We'll finish with some of our greatest tech hits: Simple, fun, and time-saving tools that legal professionals love. You're sure to walk away with at least a few new tips and several tools you'll be dying to try out.
Joe Regalia
Joe is a law professor at the William S. Boyd School of Law UNLV, which has the #1 ranked legal writing program in the country. Joe has trained judges, attorneys, and law students all over the world. As an attorney, Joe practiced at three AmLaw 100 firms, where he was the principal author of dozens of bet-the-company briefs and motions in both state and federal courts.
World-class workshops, now for
everyone
We took our beloved private workshops global. Join Professor Regalia and other top legal trainers every other month for workshops on legal writing, tech, and practice skills.
Live Training
Learn new skills with live with Professor Joe Regalia and other top-notch legal trainers from across the nation.
Pre/post Lessons
All participants get access to pre- and post- workshop videos, quizzes, and simulations to make what you learn in each workshop stick.
Watch Anytime
Come back anytime to re-watch the workshop and access your workbook, online lessons, and cheat sheets.
Membership Benefits
Unlock all Write.law lessons and live workshops for one affordable price.
Live Workshops & Webinars
Boost your skills in virtual workshops with top legal training experts
Interactive Practice
Interactive legal writing, tech, and practice simulations to cement key concepts
Unlimited Updates
Get access to new content as it's added and always for your original membership price
1000+ Lessons And Growing
Unlock our entire library of legal writing, tech, and legal practice lessons
Cheat Sheets & Guides
Access dozens of cheat sheets and guides to help you learn on the go
7-Day Money Back Guarantee
Try risk free for seven days. Not satisfied? Get a full refund—no questions asked
Frequently Asked Questions
How long are Write.law workshops?
Our standard workshops are three hours long.
Can I get CLE credit for attending Write.law Live workshops?
Not yet—but we're working on it. Stay tuned for more information about CLE credit in the near future.
It's not workshop day yet, can I still log in and explore?
Absolutely! Once you purchase and register for your Write.law Live workshop, you can log in and explore our pre-workshop materials and lessons.
What will I have access to after the workshop is over?
Learning doesn't end after your workshop. That's why you'll have access to a recorded version of the workshop, your custom workbook, and specially selected lessons so that you can continue learning.
Can I purchase Write.law Live for my organization?
Yes! We have volume discounts for law firms, law schools, and other organizations.
Contact us
for more information.
I registered for a Write.law Live workshop, but I can no longer attend. Can I get a refund?
You can cancel up to fourteen days before any workshop and still get a full refund.