MASTER CLASS
Summer Associate Writing
with ross guberman
This Master Class provides a systematic approach to drafting the most common legal documents that summer associates typically encounter. From planning to the final edit, each segment targets one core writing skill using excerpts from a high-profile legal memorandum.
Self-study or facilitated

Topics covered include organization, proving points, editing, flow, and contract basics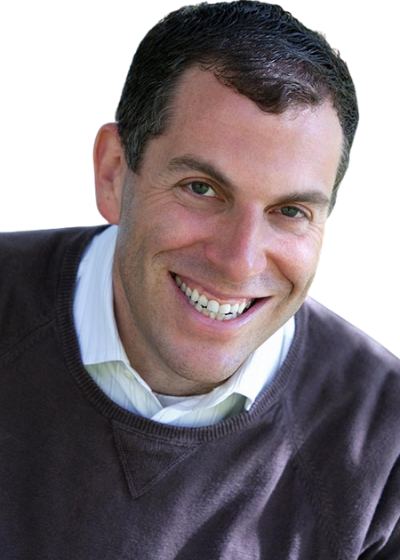 In-demand skills for summer associates
Summers often make writing harder than it needs to be. In this Master Class, the first he has offered on-demand, Ross will share his decades of experience helping younger attorneys write faster and more effectively.
We've divided this Master Class into bite-sized segments tied to Ross's steps. Each segment begins with a video session led by Ross himself. Virtual breakout sessions then allow summers to practice each step of the method.
Thank you for putting together and running the trainings we had this week! They were helpful and I definitely came away with a lot of useful writing tips.
Summer Associate
Participant in the Summer Associate Writing Master Class
Brainstorming & organization
Jumpstart your research by thinking through and organizing your legal issues before you get lost in the details.
Proving your points
Buttress your main points with the right type, number, and order of authorities and the right degree of detail for each.
Editing for writing style
Use tried and tested techniques to streamline and shorten your sentences while adding polish and punch.
Flow and readability
Use effective transitions and other techniques to help your document cohere and make it easier to navigate.
Contract drafting
Get familiar with contract basics, as well as how to avoid common drafting mistakes and ambiguities.
Elite Training by
World-Class Talent
About Ross
Kick your writing up a notch with Ross Guberman, author of Point Made, the creator of BriefCatch, and the trainer of new federal judges.
Ross Guberman is the president of Legal Writing Pro LLC and the founder of BriefCatch LLC. From Alaska and Hawaii to Paris and Hong Kong, Ross has conducted thousands of workshops on three continents for prominent law firms, judges, agencies, corporations, and associations. His workshops are among the highest rated in the world of professional legal education.
Ross's newest product,
BriefCatch
, is a first-of-its-kind editing add-in. Its devoted users include lawyers, firms, judges, and courts around the world. BriefCatch was named one of TechnoLawyer's Top 10 Legal Tech Products of the year.
About Joe Regalia
Joe is a law professor, trainer, and attorney with a passion for legal writing, persuasion science, and technology.
Joe is a law professor, trainer, and attorney with a passion for legal writing, persuasion science, and technology. He combines his experience as both practitioner and professor to create exciting new ways to teach legal skills. Before co-founding Write.law, Joe graduated summa cum laude from the University of Michigan Law School, clerked for the Ninth Circuit, and worked as an associate at top AmLaw 100 firms.
Joe heads up Write.law's legal skills training team. He is also a member of the faculty at the William S. Boyd School of Law—the number one ranked law school for legal writing skills and research. Joe regularly leads training for leading firms and organizations, including Fortune 500 companies, the Department of Justice, and U.S. Courts of Appeals.
About Write.law
We are on a mission to make legal skills training effective, easy to use, and engaging.
The legal industry is undergoing a tectonic shift. Technology, new business models, and evolving client needs are reshaping what it means to practice law. And that means the skills attorneys need to thrive are changing, too.
Write.law's core goal is to help attorneys see real results in their skills training. We spent years studying and compiling science-backed and effective legal writing, practice, and technology skills used by the world's best lawyers. Then we built workshops and interactive courses using the latest educational science so that lawyers can learn new skills step-by-step.
Explore everything
you get
Self-paced
Get Ross's Master Class on-demand. All the benefits of a traditional workshop—but in an asynchronous format.
Facilitated
Write.law hosts the Master Class, fields questions from participants, and offers additional instruction.
Access to self-paced Master Class
Downloadable cheat sheets
Live quiz show competition
Frequently Asked Questions
How long is a self-study Master Class?
Each master class is unique, but total completion time ranges from one to two weeks.
How long is a facilitated Master Class?
Facilitated Master Classes last for four hours—typically spread out over two days. You must schedule facilitated Master Classes in advance.
How long do we get access to each master class?
Standard access is three months. You can tell us the exact day you'd like to start the clock on your access.
Are master classes only for law firms?
Absolutely not! We designed master classes for all types of organizations. Master classes are also great for schools, government agencies, in-house counsel, schools, and even non-attorneys who regularly work with legal documents.
How does a facilitated Master Class work?
It's a snap. The Write.law team will share a Zoom link before the Master Class. Each participant joins the Master Class using their own laptop from their home or office.
Can I demo a Master Class?
Absolutely! Contact us and our team will set up you with a free Master Class demo.
Ready to level up your team's legal skills?