Learn to
write

like the
world's best lawyers

Bite-sized lessons that will level up your legal writing skills—and fast. Because becoming an amazing writer doesn't have to be hard.

The plaintiff has

blatantly violated

this Court's critical filing rules,

specifically

, the Court's deadline for filing a pleading. The plaintiff filed its original complaint three years before the

instant complaint's

filing.

Said complaint

was

dismissed in its entirety

by this Honorable Court. The mandatory case law of this jurisdiction makes

very clear

that parties may not cite to dismissed complaints to meet a filing deadline, for a

variety of reasons

.
Bland verbs and adverbs make reading a bore.

Empty formalisms bog down busy readers.

Abstract and vague words confuse readers.
The plaintiff can't
sidestep
this Court's filing deadline by
reaching
for a
dead document
three years after it was filed—
and dismissed
.
Resurrecting stale complaints
like this is, in the words of this Court, "nearly never" worth it. Courts have learned that the
facts shift, witnesses disappear, and the judge's time is wasted
.
The Court can't expect to save resources or move the case closer to a conclusion.
What the Court can expect is many more months of litigation
.
Tighten sentences with targeted verbs and nouns.

Use sentence structure like clustered examples.

Add flair with inverted syntax and echo words.
I
n Rooker Technical, LLC v. Parker & Leavit Partners, Inc., 786 F.3d 321, 24 (7th Cir. 2023)
, the court addressed a large bank that was undergoing significant financial hardships. The bank desired to file for bankruptcy under
Section 2314
for the sole purpose of
Subsection 2314(b)(i)'s creditor-submission deadline
.
The court, in its opinion, held that the bank could not proceed with its case, holding in relevant part that "prophylactic filings are not permitted within this jurisdiction."
Dense citations and terms bog down readers.

Unexplained facts force readers to work.
Parties cannot file for bankruptcy "prophylactic[ly]."
Rooker Technical, LLC v. Parker & Leavit Partners, Inc
., 786 F.3d 321, 24 (7th Cir. 2023).
T
he Seventh Circuit has held that filing to trigger the creditor deadline—which allows bankruptcy filers to sweep in their debts based on when they file their bankruptcy petition—is improper.
Even if a credit union has the best of intentions in filing early—the Seventh Circuit has consistently held the filing should be dismissed.
Guide readers through key legal principles.

Tell a story to build and engage readers.
The Court has issued a number of rulings and decisions to the parties, stating unequivocally, that no further document submissions would be received.
Ignoring said warnings repeatedly, without explaining the basis to this Court or to the opposing party at any juncture, and without filing the proper corrective documents, the defendant has breached a variety of court rules in the instant case.
The only remaining question is
whether or not said sanctions
are appropriate.
Crammed sentence structures taxes readers.

Splitting the subject and verb injects confusion.

Redundant legalese wastes readers' time
The Court ruled—for the third time—that the parties may not file any more documents.
But the defendant filed two more documents anyway.
And he didn't explain why. Now the Court need only decide
whether to sanction him
.
Build better sentences with simple strategies.

Use writing mechanics to tighten prose.

Cut clutter by learning common red flags.
COURSES
Writing courses
that deliver
real results
You're busy. Going to court, meeting with clients, late night filings, inboxes with 300 emails. We get it. With Write.law, you can learn a new writing technique in as little as five minutes—and master an entire skill in a few weeks.
Bite-sized, animated
explainer videos
Learn actionable techniques without the fluff. Our bite-sized videos serve up only the writing knowledge you need to know—so it's easy to stay engaged and make progress from day one.
Largest legal writing library
Write.law's course library features thousands of legal writing lessons. Whether you're a law student trying to learn basics like IRAC or an experienced attorney looking to write like Justice Kagan, Write.law has you covered.
INTERACTIVE PRACTICE
Interactive practice makes perfect
Cement your new legal writing skills with in-depth practice and writing simulations. Improve over time with practice questions designed to train specific writing skills and concepts.
Real writing examples
from top advocates
Write.law's team has poured over every writing book, thousands of briefs and opinions, and the latest research on writing to bring you world-class writing training. With Write.law, you'll find real world examples from the best advocates in the world.
TOP LAW FIRMS WE'VE TRAINED
PRACTICE AREAS WELCOME
Writing for
lawyers

| Writing for

business litigators

| Writing for

family lawyers

| Writing for

law students

| Writing for

criminal lawyers

| Writing for

professionals

| Writing for

s

ecurities litigators

Write.law can help you build critical writing skills—no matter what or how you practice. From appellate lawyers writing a bet-the-company brief to family law lawyers filing a quick motion—Write.law has you covered.
MEMBERSHIP
All-access membership.
Become a member and get access to Write.law's entire course library. With over 18+ courses covering everything from writing mechanics to legal analysis to transactional drafting and more.
LEARN TO LOVE LEGAL WRITING
Become a go-to legal writer
We spent nearly a decade collecting every legal writing technique out there. Now you can learn it all in one place—and in no time.
Write to thrive
Legal writing is powerful stuff. It can make your career—and it can break it. We'll show you how to write like the best lawyers in the world so that you can impress clients, win over judges, or build credibility with your colleagues.
Take back your time
Lawyers and legal professionals report that they spend most of their time, you guessed it, writing! By developing your writing process and learning specific techniques, you can save hours and end up with work product you're proud of!
Love legal writing (again)
If you ever dread writing, get less than stellar feedback, or sometimes get confused about how to write well—we have you covered. Write.law explains every facet of good writing so that you can write with confidence.
SERVICES
Our Training Services
Write.law's training services include live online courses, writing workshops, one-on-one coaching, in-depth consulting, and more.
Membership
Become a Write.law member and unlock access to all our legal writing and skills courses. You'll also get access to any new lessons and courses released during your membership!
Courses
Become a better writer in no time with Write.law's bite-sized courses. Each course features techniques used by top legal writers—from Supreme Court justices to premier advocates.
Coaching
Write.law's one-on-one coaching is the fastest way to improve your legal writing. Coaching combines live training with targeted self-paced practice to improve your writing five times faster than traditional methods.
Workshops
Want a live training experience for your team? Write.law's interactive workshops deliver elite writing training trusted by the world's top legal teams—from AmLaw 100 firms to the Department of Justice.
Writing Review
Get detailed in-line comments on your own writing, a feedback report on your strengths and weaknesses, and recommended exercises you can use to continue improving your writing skills.
Writing Consulting
Get expert help honing your message in critical motions, briefs, and other documents. Write.law can transform your draft—improving your bottom line, impressing clients, and persuading decision makers.
TRAINING FOR TEAMS
Write.law for
enterprise
Get volume discounts, live workshops, 1-1 coaching, and more with a Write.law enterprise plan.
Help your team improve their writing 300% faster than traditional methods.

Empower your team with self-paced lessons, live workshops, and 1-1 coaching they'll love.
Legal writing for the 21st-century
Write.law uses the latest research to make picking up new writing skills a breeze. With bite-sized videos and interactive practice—you can learn new writing techniques in just ten minutes a day.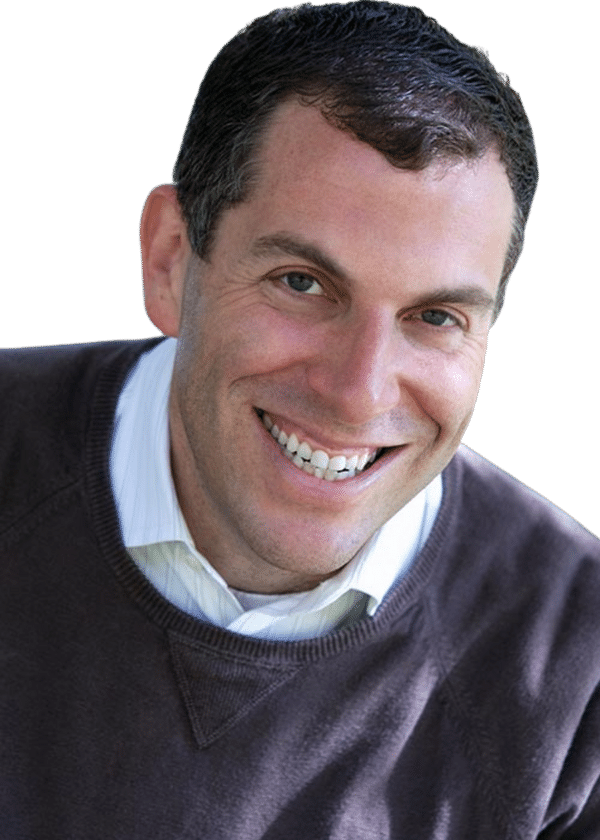 FEATURED
"Write.law is a game changer for lawyers and law students alike. I highly recommend it for everyone."
Ross Guberman
Research backed
Our team reviewed thousands of legal briefs, opinions, and books to identify only the top techniques used by top lawyers.
Trusted by the best
Use the same training enjoyed by elite teams in AmLaw, government agencies, and Fortune 500 companies.
Stay up to date
We regularly add new writing techniques and skills to Write.law so that you can stay ahead of the curve.
WRITING MADE EASY
Explore the Courses
Write.law courses feature techniques used by top legal professionals—from Supreme Court justices to premier advocates. You can complete most courses in about two weeks
\Learnworlds\Codeneurons\Pages\ZoneRenderers\CourseCards
WRITING SKILLS
Learn how great writers do it
Write.law trains over 50 different writing skills, from sentence structure to reader psychology and legal analysis.
Sentence structure
Learn to build sentences from the ground up and avoid common sentence pitfalls like subject-verb agreement, modifiers, and more.
Word choice
Avoid common word problems, like capitalization, possessives, plurals, noun/verb mixups, and many more.
Cutting clutter
Declutter legal prose with tips for avoiding legalese, cutting redundancy, using active voice, and more.
Punctuation
Training on all the main punctuation marks, including commas, semicolons, colons, em dashes, quotes, and more.
Organization
Learn techniques for distilling key points, structuring documents, ordering points, and focusing readers on what matters.
Legal analysis
Understand different legal rule types and learn techniques for explaining rules clearly and convincingly.
Storytelling
Discover techniques to tell complete and compelling stories in your fact sections that readers will actually remember.
Editing
Learn how to edit and proofread documents to reduce errors, increase clarity, and boost persuasiveness.
FAQs
How else can we help?
Should I become a Write.law member?
If you want to buy more than one Write.law course, consider becoming a member. Our monthly or annual memberships unlock access to all Write.law courses!
How does the money-back guarantee work?
Not satisfied with your annual membership? Just contact us within seven days of purchase to request a refund—no questions asked. Please note that we only offer the 7-day money back guarantee for our annual membership.
Can I cancel my membership at any time?
Yes! You can cancel your membership at anytime. Your membership will auto-renew until you cancel, but why would you want to do that?
Do memberships automatically renew?
Yes. When you sign up for a membership, it will automatically renew until you cancel it.
Can I get Write.law for my organization?
Absolutely. We have volume discounts for law firms, law schools, and other organizations.
Contact us
for more information.
Do you have a student discount?
Yes! We offer a 50% discount for students who sign up with their school emails. Visit our
student pricing
page to get started.
I really want Write.law but I can't afford it...
Part of our mission is to make legal skills training accessible to as many people as possible. If you really can't afford one of our products, please contact us and let us know your situation and what products interest you. We'll do everything we can to help.
GET STARTED TODAY
Level up your legal writing
Join today and start improving your legal writing in as little as five minutes a day.
Free Mini-Course
The Great Legal Writer's Journey features top writing techniques you can start using in your writing today!
8 lessons delivered by email

Interactive writing practice

Free!