Get expert feedback on your legal writing
Get detailed feedback on your own writing from Write.law co-founder and legal writing expert—Joe regalia.
Comprehensive writing survey

Detailed in-line comments on any document up to 15 pages

Feedback report on writing strengths and weaknesses
WRITING REVIEW
Review your writing strengths
and weaknesses
Do you want to improve your legal writing but you're not sure where to start? Has someone ever told you to write more concisely—but you have no idea how to actually do it? If so, you're in the right place. Write.law's writing review provides clear and concrete feedback on how to transform your writing—and fast.
Identify and fix common problems
Discover how to find and fix common red flags in your writing, like passive voice, nominalizations, and more.
Elevate your writing style and flow

Make your writing shine with techniques that highlight and distill key points.
Improve your legal analysis

Win more cases by learning how to analyze rules and effectively support them with authority.
Impress judges, colleagues, and clients

Endear yourself to judges, colleagues, and clients with engaging writing that helps them achieve their goals.
"Write.law is a game changer for lawyers and law students alike. I highly recommend it for everyone."
Ross Guberman
Founder, Legal Writing Pro & BriefCatch
"Write.law's training fundamentally changed my writing. My first drafts got better. My editing became more effective. And my final drafts became much more like the writers I admire."
Alex Velto
Associate Attorney at Hutchison & Steffen LLP
"The training taught me valuable lessons I will carry with me throughout my legal career. Overall, it was a wonderful experience and I am incredibly happy to have participated."
A Law Student
Anonymous
Popular Writing Review Topics
Your writing review is personalized to your strengths and weaknesses, but you can explore some of the most common topics that come up for most legal writers.
Sentence structure
Learn to build sentences from the ground up and avoid common sentence pitfalls like subject-verb agreement, modifiers, and more.
Word choice
Avoid common word problems, like capitalization, possessives, plurals, noun/verb mixups, and many more.
Cutting clutter
Declutter legal prose with tips for avoiding legalese, cutting redundancy, using active voice, and more.
Punctuation
Training on all the main punctuation marks, including commas, semicolons, colons, em dashes, quotes, and more.
Organization
Learn techniques for distilling key points, structuring documents, ordering points, and focusing readers on what matters.
Legal analysis
Understand different legal rule types and learn techniques for explaining rules clearly and convincingly.
Storytelling
Discover techniques to tell complete and compelling stories in your fact sections that readers will actually remember.
Editing
Learn how to edit and proofread documents to reduce errors, increase clarity, and boost persuasiveness.
WHAT YOU GET
Writing feedback
you can actually use
Each writing review features a writing survey, detailed in-line comments on your own writing, a feedback report on your writing strengths and weaknesses, and recommended exercises you can use to continue improving your writing skills.
Get detailed comments on your own writing
The Write.law team will provide detailed feedback directly in your document. We use in-line comments (Microsoft Word or PDF) so that it's easy to see relevant feedback. This also makes the feedback more actionable—especially if you want to try rewriting your document with our advice.
Identify your strengths and weaknesses
Before you upload your document, you'll complete a writing survey to help identify your writing strengths and weaknesses. Your reviewer will use your survey results to help tailor feedback to fit your particular needs.
Expert advice on how to improve your writing
Your Write.law feedback report includes an executive summary on your writing strengths and weaknesses. But more importantly it also includes concrete recommendations on how you can fix the biggest pain points in your writing.
Practice makes perfect
Not only will Write.law give you detailed feedback on your writing strengths and weaknesses, we'll recommend exercises you can use to keep improving your writing even after your review is complete.
HOW IT WORKS
Writing review—made easy
We make it easy to get feedback on your legal writing. You'll receive your comprehensive writing review and report within 10 business days from uploading your document.
Purchase
Getting started is easy. Just purchase the Writing Review course to kickoff the review process.
Writing survey
Complete the writing review survey. It takes less than ten minutes, and your reviewer will use it to help provide the most relevant feedback.
Upload your document
At the end of the survey, you will upload the document you'd like us to review (up to 15 pages).
Sit back and relax
Once you upload your document, your reviewer and the Write.law team will get to work preparing your detailed feedback and report.
Review your report
It's time to check your inbox. Write.law will deliver your detailed report right to your email. You can download and save your report for as long as you like.
Feedback and practice
Your report will give you detailed feedback on your writing, and suggestions for how you can continue to improve going forward.
Meet your reviewer
Each writing review is completed by Professor Joe Regalia. Joe is an Associate Professor of Law at the highest ranked law school for legal writing in the nation. He is a nationally-recognized writing expert and trainer, regularly leading workshops for AmLaw firms, courts, government agencies, and other elite legal teams.
The thousands of attorneys and professionals he's worked with agree: Professor Regalia gets results. He's developed Write.law's coaching system for years and helps legal writers from all backgrounds transform their writing—and most importantly, actually enjoy the writing process.
Our writing review clients go from haphazard drafts and constant redlines to polished documents that barely need editing.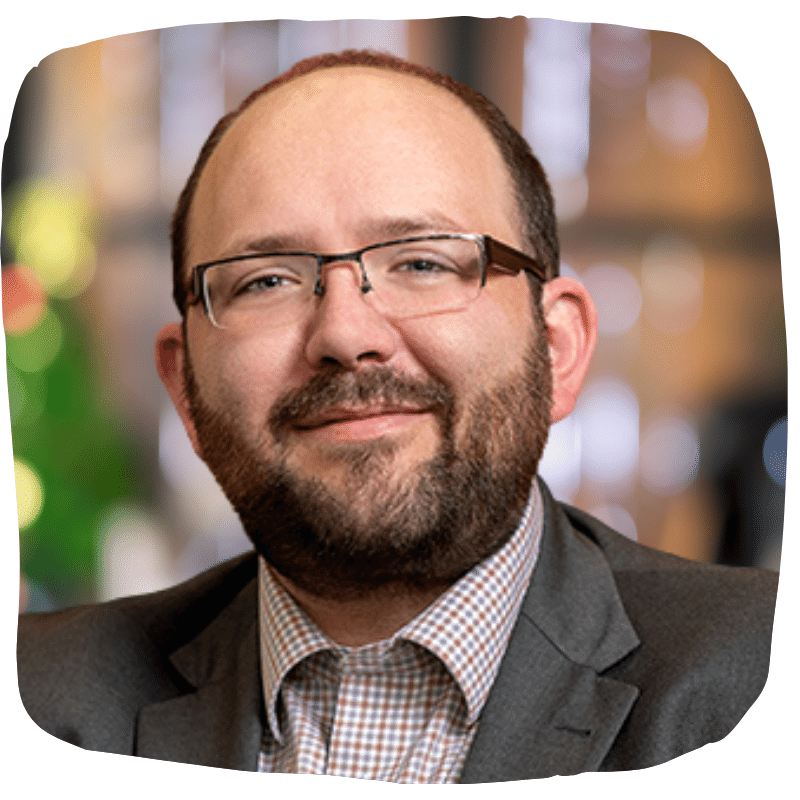 YOUR COACH
Joe heads up Write.law's training team. He is also a member of the faculty at the William S. Boyd School of Law—the number one ranked law school for legal writing skills and research.
TOP LAW FIRMS WE'VE TRAINED
FAQs
How else can we help?
How long do I have to wait before I receive my report?
Write.law will deliver your finished report to your email no later than ten business days from the date you upload your document.
How much does a writing review cost?
Each review costs $495 per 15-page document. If you submit a document longer than 15 pages, you can specify which pages you want reviewed.
By when do I have to upload my document?
Due to high demand for Joe's services, you'll have one year from purchase to upload your document. Any unused writing review is not refundable.
Can I buy more than one writing review?
Absolutely. Just contact our team at info@write.law for information on purchasing multiple writing reviews.
Do Writing Reviews come with a Write.law membership?
No. Your writing review does not include a Write.law membership or access to our courses. But you can become a member or buy a course at any time.
Your reviewer is Write.law co-founder Joe Regalia. Joe heads up Write.law's content team, and he's also a law professor, lawyer, and renowned trainer. Joe is one of the most respected experts on legal writing in the world.
GET STARTED TODAY
Level up your legal writing
Join today and start improving your legal writing in as little as five minutes a day.