We train the world's legal professionals
Write.law creates cutting-edge writing, tech, and practice skills training for legal professionals. Organizations around the world—from AmLaw 200 firms to law schools—use Write.law to improve their writing and other legal skills.
Legal skills for the 21st century
The legal industry is undergoing a tectonic shift. Technology, new business models, and evolving client needs are reshaping what it means to practice law. And that means the skills you need to thrive are changing, too.
Today's currency is efficiency, value, and excellent work product. Writing well, speaking well, and getting work done cheaply and effectively is what clients want.
And those skills are exactly what we teach. We leverage 21st-century learning science to teach 21st-century legal skills. Bite-sized training, data-backed techniques, and lessons that are actually fun ensure you pick up new skills in no time.
21ST-CENTURY LEGAL SKILLS TRAINING
Training in-demand legal skills
Write.law works with top law firms, agencies, and courts to learn what training modern legal employers want.
LEGAL WRITING
We train writing style and legal analysis techniques backed by data and used by top attorneys.
TECHNOLOGY
Our technology training focuses on how legal professionals can get more from tech and master core tools like Word and Excel.
LEGAL PRACTICE
Our legal practice training works on 21st-century skills like design thinking and brand building.
Meet the Write.law team
We founded Write.law to help make legal skills training engaging, effective, easy to use—and accessible to all.
Joe Regalia
Attorney, law professor, and Write.law co-founder, Joe also heads up Write.law's training team.
Joe is a law professor, trainer, and attorney with a passion for legal writing, persuasion science, and technology. He combines his experience as both practitioner and professor to create exciting new ways to teach legal skills. Before co-founding Write.law, Joe graduated summa cum laude from the University of Michigan Law School, clerked for the Ninth Circuit, and worked as an associate at top AmLaw 100 firms.
Joe heads up Write.law's legal skills training team. He is also a member of the faculty at the
William S. Boyd School of Law
—the number one ranked law school for legal writing skills and research. Joe regularly leads training for leading firms and organizations, including Fortune 500 companies, the Department of Justice, and U.S. Courts of Appeals.
Jory Hoffman
Attorney and Write.law co-founder, Jory manages Write.law's day-to-day operations.
Jory is an attorney and trainer with a passion for productivity systems, legal tech, and writing. He puts these to good use managing Write.law's day-to-day operations. Jory graduated cum laude from the University of Michigan Law School, and then went on to practice for five years at Jenner & Block before co-founding Write.law. In practice, Jory focused on antitrust, complex commercial litigation, and his pro bono practice.
Executive Assistant and Content Editor
Yaquelin de Andrade
Executive assistant and content editor, Yaquelin keeps the Write.law team going.
Yaquelin helps Write.law's executive team stay sane and at the top of their game. A native of Venezuela, Yaquelin graduated from UNIMAR with a degree in Modern Languages. Yaquelin is a jack of all trades, and she regularly helps the Write.law team with client onboarding, content editing, and a million other things we couldn't live without. Before joining Write.law, Yaquelin worked in human resources.
David Wallace
David Wallace is an organizational psychologist, data scientist, and consultant with a passion for finding evidence-based solutions to practical problems in the workplace. David's work focuses on workplace dynamics and he advises the Write.law content-creation team.
Sabrina Hall
Sabrina works with academic institutions to discover how Write.law can best support their goals. With a background in account management, Sabrina uses a relationship-based approach to help school faculty, administrators, and students find solutions to their legal skills training needs.
Legal skills training at scale
Write.law works directly with firms and schools to design blended skills programs that improve the quality, efficiency, and effectiveness of their training.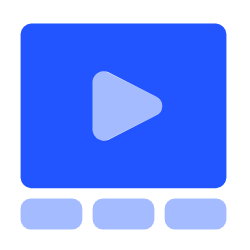 On-demand legal writing and skills lessons
Write.law's first-of-it's kind online skills platform helps organization's deliver standardized training vetted by top legal trainers.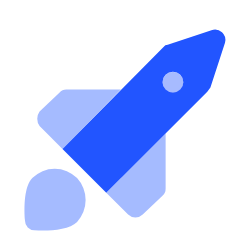 Custom learning paths
We can design custom learning paths for any group or cohort—like summer associates, new attorneys, laterals, prelaw students, 1Ls, and more.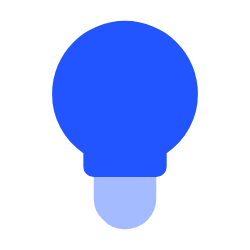 Long-term training programs
Our cilents take their training further with six-month or year-long programs that blend on-demand lessons with live training sessions. It's the gold standard in modern skills training.
Training backed by data and expertise
Write.law's core goal is to help our clients see real results in their skills training. We spent years studying and compiling science-backed and effective legal writing, practice, and technology skills used by the world's best lawyers. Then we built workshops and interactive courses using the latest educational science to train new skills step-by-step.
From law firms to law schools
Write.law's training is ideal for all kinds of legal organizations, from firms to law schools to government agencies.
LAW FIRMS
We work with firms of all sizes—from the AmLaw 200 to regional powerhouses to solo practitioners.
SCHOOLS
Law schools, paralegal programs, and law students all use Write.law's training to boost their legal skills.
GOVERNMENT
Agencies and courts rely on Write.law for scalable and affordable training programs that fit their unique needs.
The world's largest legal skills training library
Our skills library has thousands of bite-sized and interactive lessons on how to write better, save time with technology, and adopt better legal practice habits.
1,000+
Hours of explainer videos and interactive training.
200+
Simulated writing, tech, and practice skill workouts.
200+
Printable cheat sheets, guides, and checklists.
50+
eBooks full of helpful models and tips.
200+
Legal writing and analysis techniques.
50+
Legal and non-legal technologies covered.
20+
20+ certifications in legal skills that matter.
1,000s of
Happy law students, lawyers, and professionals.
Want to learn more?
Discover all the ways Write.law can help you or your organization level up its legal skills training.
Get started today with Write.law's All-Access Membership.
From the AmLaw 200 to solo attorneys, explore pricing options for your firm.
From eSupplements to discounted packages, explore pricing for schools.