Writing
Coaching
Improve your writing—and fast—with one-on-one coaching from Write.law co-founder, law professor, and renowned trainer—Joe Regalia. Coaching combines live, 30-minute sessions with targeted feedback.
Work directly with Write.law co-founder, Joe Regalia, to target your writing pain points and strengths.

Each coaching session is tailored to your unique writing needs.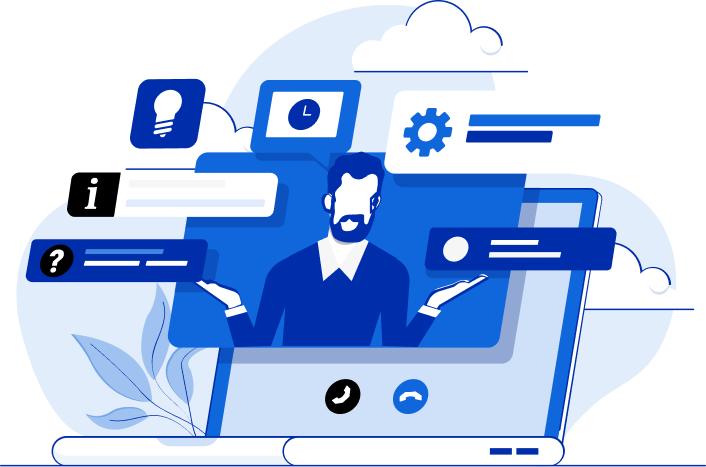 30
Minute Private Sessions
WHAT YOU GET
Coaching that delivers
real results
Each coaching package features one-on-one sessions, a pre-coaching writing survey, detailed analysis of your own writing, and feedback on how you can improve and continue practicing your writing skills.
1-1 Sessions
Train with a top legal writing expert.
Engage in immersive one-on-one sessions with Joe Regalia, a distinguished legal writing expert.
Writing Survey
Identify your writing strengths and weaknesses.
Our writing survey reveals your strengths and weaknesses so that your coach can design a program to fit your unique needs.
Writing Sample
Get feedback on your own writing.
Submit your own writing sample to receive personalized writing recommendations.
Comments and Edits
Get detailed comments and edits.
Detailed comments and in-line edits will help you refine your prose for clarity, persuasiveness, and impact.
Detailed Feedback
Improve with detailed feedback.
Your coach will provide detailed feedback on your overall progress and growth.
Targeted Practice
Hone your skills with self-paced lessons.
Use Write.law's online lessons to continue to improve your writing skills over time.
PACKAGES
Explore
Coaching Packages
Virtual coaching comes in packages of five or ten sessions (or more for enterprise clients). Each session lasts thirty minutes, and scheduling is a breeze with our automated scheduling tool.
Coaching for Individuals
Each package includes 30-minute 1-1 training sessions with Write.law co-founder, law professor, and renowned trainer—Joe Regalia.
Access to Write.law Plus Plan for three months

Pre-coaching writing survey

Writing sample upload and review

In-line edits and comments

Detailed feedback and practice suggestions

Popular cheat sheets and guides
Enterprise Coaching
Each package includes 30-minute 1-1 training sessions with Write.law co-founder, law professor, and renowned trainer—Joe Regalia.
Includes all coaching for individuals features

Assign coaching sessions to multiple team members

Premium onboarding and support

Optional NDAs or confidentiality agreements

Flexible package for large teams

Volume discounts
MEET YOUR TRAINER
Elite Training by World-Class Talent
Joe is a law professor, trainer, and attorney with a passion for legal writing, persuasion science, and technology. He combines his experience as both practitioner and professor to create exciting new ways to teach legal skills. Before co-founding Write.law, Joe graduated summa cum laude from the university of Michigan Law School, clerked for the Ninth Circuit, and worked as an associate at top AmLaw 100 firms.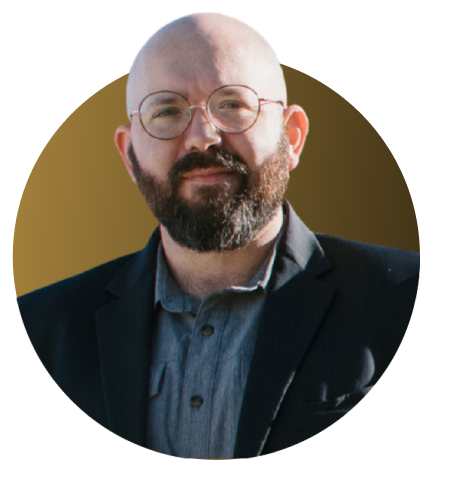 HOW IT WORKS
Writing Coaching—
Made Easy
We make it easy to set up and schedule coaching. You'll be scheduling your first session within 15 minutes after signing up.
STEP 1
Choose Your Package
Choose whether you want five or ten coaching sessions, then purchase the corresponding package.
STEP 2
Writing Survey
Complete the pre-coaching writing survey. It takes less than ten minutes, and your coach will use it to focus your coaching sessions.
STEP 3
Submit a Writing Sample
At the end of the coaching survey, you will upload a writing sample (up to 15 pages) that's representative of your writing.
STEP 4
Schedule Your Sessions
Once you've finished the survey and uploaded a writing sample, you can schedule your coaching sessions using our automated scheduler.
STEP 5
Meet with Your Coach
You and your coach will meet for 30 minutes each session, giving you real-time advice on how to improve your writing.
STEP 6
Feedback and Practice
Your coach will give you detailed feedback on your writing, and suggestions for how you can continue to improve going forward.
WHAT'S COVERED
Popular Coaching
Topics
All coaching sessions are tailored to your needs, but we often cover these popular writing topics.
Sentence Structure
Learn to build sentences from the ground up and avoid common sentence pitfalls like subject-verb agreement, modifiers, and more.
Word Choice
Avoid common word problems, like capitalization, possessives, plurals, noun/verb mixups, and many more.
Cutting Clutter
Declutter legal prose with tips for avoiding legalese, cutting redundancy, using active voice, and more.
Punctuation
Training on all the main punctuation marks, including commas, semicolons, colons, em dashes, quotes, and more.
Organization
Learn techniques for distilling key points, structuring documents, ordering points, and focusing readers on what matters.
Legal Analysis
Understand different legal rule types and learn techniques for explaining rules clearly and convincingly.
Storytelling
Discover techniques to tell complete and compelling stories in your fact sections that readers will actually remember.
Editing
Learn how to edit and proofread documents to reduce errors, increase clarity, and boost persuasiveness.
Framing and Priming
Learn how to frame your arguments and key points so that they make the maximum impact on your reader.
Our clients love us
Write.law's training has helped law firms, government agencies, individual lawyers, and law students become standout legal writers. See what our satisfied clients have to say about how Write.law equipped them with the writing skills demanded by today's competitive legal profession.
"I recently graduated from law school and have taken several writing courses in the past, but none have helped my legal skills as much as Write.law. Each of Write.law's courses goes into detail about the best practices and nuance required to take your writing to the next level. These courses make it simple to develop good habits and allow you to fine-tune your writing while working around your schedule."
JACOB HOPKINS
Associate Attorney, Weiner Brodsky Kider PC
"As a nontraditional ESL student, legal writing was always a struggle for me. But Professor Regalia and Write.law gave me the tools and motivation I needed to improve. Thanks to Write.law's innovative approach, I improved my legal writing and am now an intellectual property associate at a top U.S. law firm."
NANCY SNOW
Corporate Counsel, IGT
"Write.law is an outstanding platform. It is accessible, resource-rich, affordable, and—dare I say it—fun. I use it to complement my college and professional development legal writing courses—and to improve my own writing skills. Write.law's videos, checklists, and cheat sheets are invaluable."
LINDA MERCURIO
Associate Professor, Howard Community College
Empty space, drag to resize
"Write.law's training fundamentally changed my writing. My first drafts got better. My editing became more effective. And my final drafts became much more like the writers I admire."
ALEX VELTO
Associate Attorney, Hutchison & Steffen LLP
Empty space, drag to resize
LAW FIRMS
WE'VE TRAINED
WRITING TRANSFORMATION
Learn to write
like the best
Before
The plaintiff has
blatantly violated
this Court's critical filing rules,
specifically
, the Court's deadline for filing a pleading. The plaintiff filed its original complaint three years before the
instant complaint's
filing.
Said complaint
was
dismissed in its entirety
by this Honorable Court. The mandatory case law of this jurisdiction makes
very clear
that parties may not cite to dismissed complaints to meet a filing deadline, for a
variety of reasons
.
Bland verbs and adverbs make reading a bore.

Empty formalisms bog down busy readers.

Abstract and vague words confuse readers.
After
The plaintiff can't
sidestep
this Court's filing deadline by
reaching
for a
dead document
three years after it was filed—
and dismissed
.
Resurrecting stale complaints
like this is, in the words of this Court, is "nearly never" worth it. Courts have learned that
the facts shift, witnesses disappear, and the judge's time is wasted
. The Court can't expect to save resources or move the case closer to a conclusion.
What the Court can expect is many more months of litigation.
Tighten with targeted verbs and nouns.

Use sentence structure like clustered examples.

Add flair with inverted syntax and echo words.
FAQ
How else can we help?
How long is each coaching session?
Each coaching session lasts for 30 minutes. During each session you'll work directly with your coach to target your writing strengths and weaknesses.
Do I have to pay all at once?
Nope. We know coaching is a significant investment. That's why we have a flexible payment plan that let's you pay for coaching over two months.
Do I have to use sessions within a certain time period?
Yes. Due to high demand for our services, you'll have one year from purchase to schedule and use your sessions. Any unused sessions are not refundable.
Can I buy just one coaching session?
No. Due to high demand for coaching, we're only able to offer packages of five and ten sessions.
Does coaching come with a Write.law membership?
Our coaching packages come with a three-month free trial to Write.law's Plus Plan, which unlocks access to all our core writing and legal writing courses. You will also receive
What if I need to cancel or reschedule?
You can cancel and reschedule sessions so long as you provide 24 hours written notice. Just email
[email protected]
or use the contact form in the course to do so. Our team will cancel your session, after which you'll be able to reschedule it from the course.
Your coach is Write.law co-founder Joe Regalia. Joe heads up Write.law's content team, and he's also a law professor, lawyer, and renowned trainer. Joe is one of the most respected experts on legal writing in the world.
GET STARTED TODAY
Level up your
legal writing
Level up your legal writing today with writing coaching. Enterprise clients can also contact our team to schedule a demo.