Narrate the Facts in Your Legal Writing
Use engaging prompts to make your legal writing more compelling and effective.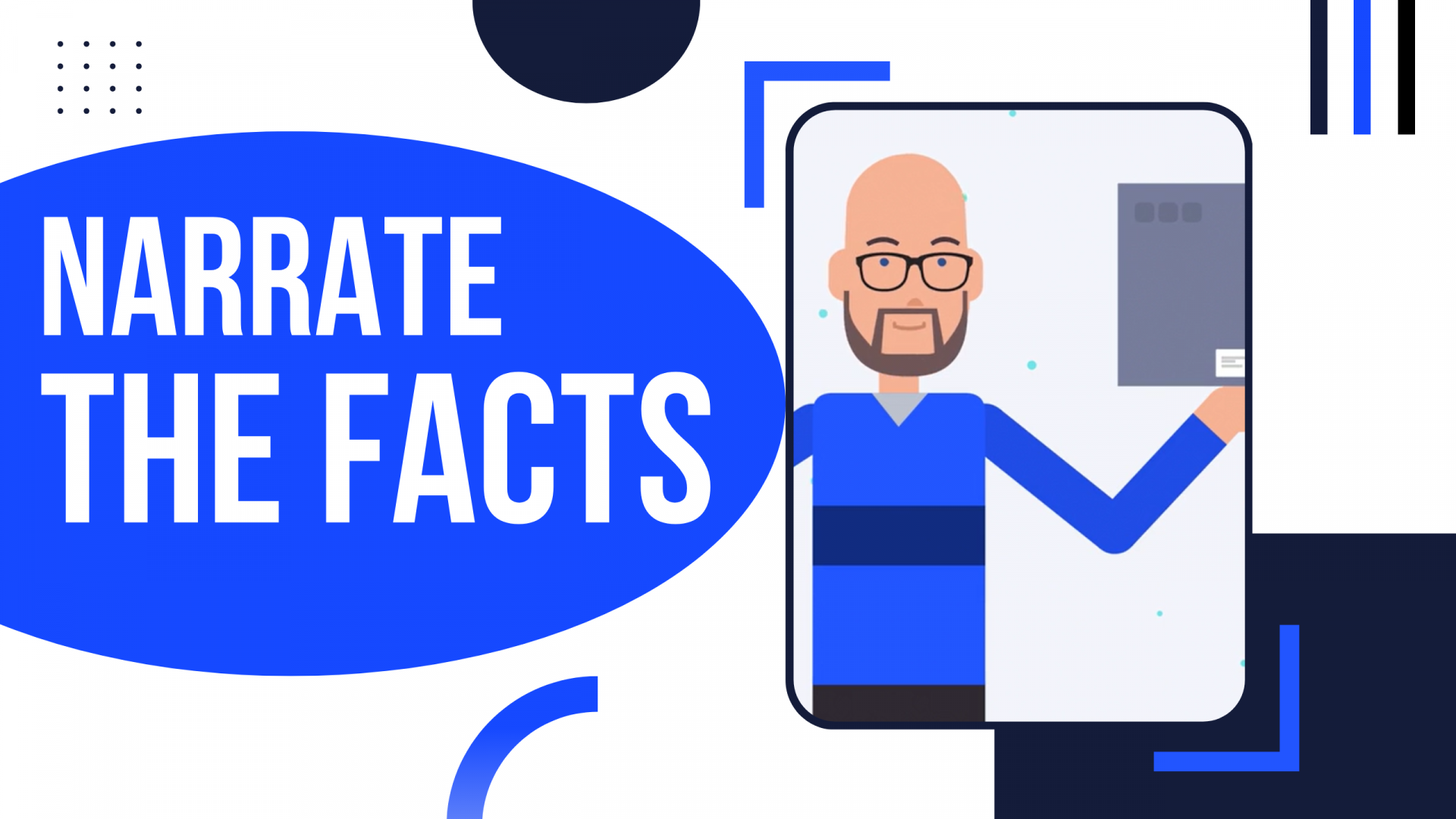 When writing about facts, we usually want to steer clear of the law and advocate generally. Sometimes there's value to weaving legal points into the factual story–but that's relatively rare. Usually, the best legal writers understand that telling a story (without the legal stuff) can hold a lot of persuasive power. The story sells readers before they even get to the more draining legal analysis. And the more we take on an obvious advocate role; the less readers will engage with our story.
But although you'd usually be smart to avoid an obvious advocate role in your factual story, that doesn't mean you can't guide readers. After all, good narrators often help point out critical facts, remind readers of key events, or make it easier to follow along with some gentle nudging.
Why might we want to go beyond the pure details and do some narration? A few reasons.
First, sometimes it's helpful to point out gaps in the facts. If you think readers might wonder why you didn't mention something (or if a gap would be beneficial for readers to know otherwise), then pointing out those gaps is entirely helpful.
For example, this legal writer knew readers would be wondering why there was no mention of the reason behind the defendant's act (and it had the bonus of making this opposing party look bad):
"The defendant didn't pay any of the three times he entered the facility. To this day, he has never offered a reason why. Indeed, the defendant has never explained–in any filing or otherwise–why he decided not to pay after entering."
Second, sometimes it's helpful to point out important factual points (without advocating) so that readers will remember them later in the document.
For example, Justice Roberts wanted to ensure readers paid attention to a particular event because it would later matter quite a bit to the analysis. So she took the direct route, telling the reader precisely what they should remember for later:
"Respondent Joseph Frederick, a senior, was late to school that day. When he arrived, he joined his friends (all but one of whom were students) across the street from the school to watch the event. Not all the students waited patiently. Some became rambunctious, throwing plastic cola bottles and snowballs and scuffling with their classmates.
Then came the incident we are concerned with here. As the torchbearers and camera crews passed by, Frederick and his friends unfurled a 14–foot banner bearing the phrase: "BONG HiTS 4 JESUS." The large banner was easily readable by the students on the other side of the street."
Or this attorney, who did something similar for readers:
"The key event that would later form the crux of the parties' dispute then happened. Mr. Granger refused to accept half of the shipment containing the used parts, but he accepted every new part in the lot."

Third, sometimes you can help readers understand the facts better with some additional explanation or guidance. We see this all the time in great legal writing. Authors will reframe, offer a quick hypothetical or example, or somehow make it easier to digest some facts.
In this example, Supreme Court high-flyer Paul Clement offers some examples of legislation–but critically, none of these were relevant to the case. He offered them to illustrate a concept for readers.
"For example, Missouri recently considered tax credits for businesses that were shut down by local government orders over the past year. New Mexico recently passed a bill establishing a gross receipts tax deduction for food and beverage establishments, which were hit particularly hard by pandemic-related closures and restrictions. Maryland recently passed its own sweeping COVID-19 relief bill that, among other things, supports small businesses with a sales tax credit of up to $3,000 per month - a nearly $200 million commitment."
Defining jargon or specialized terms, offering simple explanations of technical concepts, and anything else that will help readers understand facts–are all great.
Fourth, there are many other ways you can guide readers through the facts–without advocating.
You may want to tell readers that they shouldn't worry about a set of facts because they won't matter later in the analysis. Or maybe you want to suggest that one set of facts is more important than another. So long as you are not obviously advocating, anything is fair game!
Joe Regalia
Write.law co-founder Joe Regalia combines his experience as both practitioner and professor to create exciting new ways to teach legal skills.
Learn more about Joe
Sign up for our newsletter!
Get writing and other legal practice tips delivered to your inbox every other Thursday.
Thanks for joining!
We've sent a welcome email to your inbox.