LEGAL PRACTICE
The Leading Editing App for Lawyers Just Got Boosted
With new features, enhanced performance, and more, BriefCatch is about to get even better.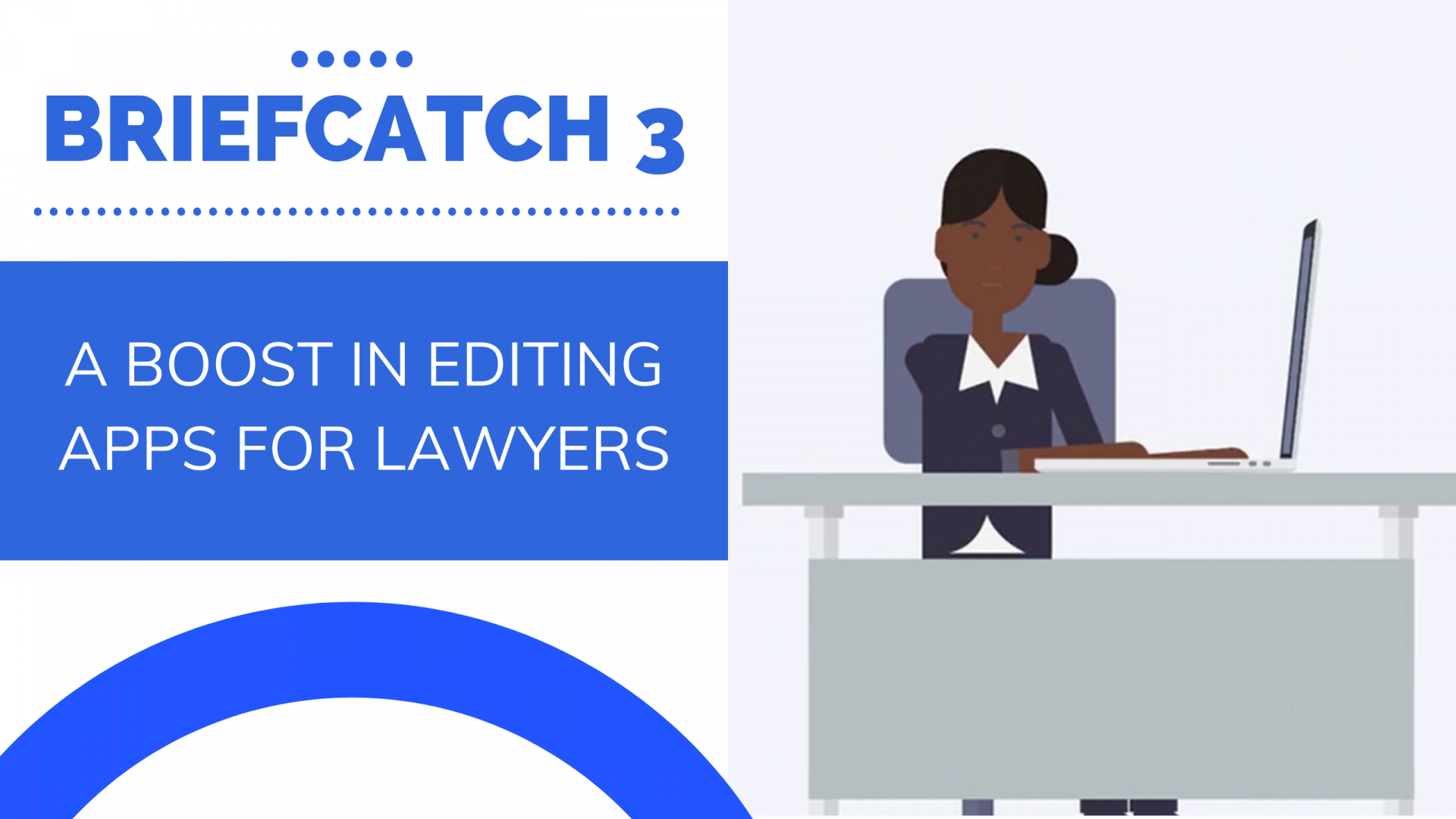 It's no mystery that BriefCatch is a peerless editing tool in the legal space. What other technology can take the legal work we do every day and instantly make it better?
It's the only major editing tool programmed from the ground up exclusively for legal writers. It uses patented technology—including state-of-the-art AI—to do what lawyers have dreamed of for years: instantly make our writing sound like one of the greats.
Founder
Ross Guberman
(author of the best-selling legal writing book of all time) spent years combining his legal writing expertise with a crack shot development team to create something truly incredible. Tech like this is what we love seeing: Substance experts working with tech experts to create tools that work like we always wished they would.
Just when we thought BriefCatch couldn't get better, it did. The BriefCatch team recently released the long-awaited BriefCatch 3: An entirely revamped editing experience that works faster, produces even better results, and can be deployed in moments on PCs or, for the first time, Macs.
We had the chance to take 3 for a spin. BriefCatch 2.0 was already a must-have for legal writers of all kinds. Everyone on our team uses it for just about everything we write. But somehow this tool got even better.
Launching BriefCatch 3 Is a Breeze
BriefCatch used to require a download and installation. The tool was also available only natively on PCs. We got BriefCatch 3 combing through our documents in about thirty seconds on our Macs and PCs. It's now as easy as clicking "install" from the Microsoft Store and logging in with your account.
We've used just about every legal add-on there is for Microsoft Word. And many of them are clunky, to say the least. They often take forever to load, stall out, or just fail to open. But BriefCatch 3 was as smooth a startup experience as we've ever seen. For busy legal folks (especially large legal teams who need to support users) this is a big deal. Everyone at a firm can be improving their documents in moments.
Faster, Stronger, Better Editing
We ran BriefCatch 3 through a gauntlet of documents: Some federal motions we were reviewing, a couple law review articles, and a brief filed before the U.S. Supreme Court. The tool is now whip-fast and accurate, flagging dozens of improvements across these documents within moments of starting it up.
We were ready for tons of great editing suggestions and virtually no false hits—a stark contrast to every other editing app out there. But BriefCatch 3 has managed to up its game with even better improvements in more sentences.
In the law review article, we adopted all 29 improvements except 1 (which was a close call). In the motions, we adopted even more improvements with only 2 rejections (neither of which was a mistake). In the SCOTUS brief, we adopted 14 improvements (which is incredible given that a BigLaw firm likely poured hundreds of hours into the document.
Some back-of-napkin math makes you wonder how any lawyer is not using BriefCatch on every document. For what amounts to about a dollar a day, you can shave off hours of editing time on everything you write. And what's more, your writing will be better than you could have managed on your own.
Accepting changes was instantaneous. The examples offer helpful clarity for users of all skill levels. Needless to say, we will be using BriefCatch 3 on everything we write.
A Beautiful App
BriefCatch 3's user interface looks stunning, with an all-new suggestion panel, new writing scores panel, and intuitive new settings that make customizing the tool easy. Compared to the sea of clunky tools out there, BriefCatch 3 is in a class of its own.
Note: Write.law makes no money from BriefCatch and this is not a sponsored post, but Write.law is affiliated with Legal Writing Pro, a company also led by BriefCatch founder Ross Guberman.
Joe Regalia
Write.law co-founder Joe Regalia combines his experience as both practitioner and professor to create exciting new ways to teach legal skills.
Learn more about Joe
Sign up for our newsletter!
Get writing and other legal practice tips delivered to your inbox every other Thursday.
Thanks for joining!
We've sent a welcome email to your inbox.