MASTER CLASS
Point Made: Write Like Top Advocates
Join Ross
live in the studio
to learn the writing techniques from his best-selling book:
Point Made
.
Transform your legal writing with the expert behind the best-selling legal writing book, Point Made. In this class, Ross shares powerful techniques and practical guidance to enhance clarity, persuasiveness, and impact in your legal documents.
This master class focuses on several key legal writing skills: introductions, writing style, headings, paragraphs, and fact sections. If you loved Ross's book and you want to take your legal writing to the next level, the Point Made master class is for you!
Earn
Certificate of Completion
WHAT YOU GET
Master Class
Overview
Videos
Join Ross in the recording studio!
Studio-recorded videos of Ross Guberman teaching popular writing skills from his book, Point Made.
Interactive Practice
Interactive practice to build competence in key writing skills.
Practice each new writing skill with detailed guidance and feedback.
Cheat Sheets and Guides
Download popular cheat sheets and guides.
Download exclusive guides and cheat sheets that you can use anytime—online or off.
Walkthroughs and Examples
See how techniques work in real writing.
See how top writers use each skill in real legal writing examples.
Final Assessment
Test your skills!
Take a final assessment to test your new writing skills and unlock your certificate of completion.
Certificate of Completion
Complete all the lessons!
Download a certificate of completion after you complete the course.
WHAT'S COVERED
Unlock new skills
at your own pace
Join Ross on a tour through the most important and in-demand writing skills. From crafting compelling introductions to structuring your paragraphs—the Point Made master class covers it all.
01
Intro to Introductions
02
Narrative Introductions
04
Pragmatic Introductions
05
Flashpoint Introductions
HOW IT WORKS
Legal Writing—
Made Easy
Taking your writing to the next level with the Point Made master class is a breeze. Start by watching the course overview. You'll then work through studio-recorded videos of Ross and complete in-depth practice questions targeting the most important writing skills. Pass a short final assessment to claim your certificate of completion.
STEP 1
Get started
Watch the course overview or dive into the first segment to start your learning experience.
STEP 2
Complete the lessons
Write.law is on-demand. You can complete all the videos, practices, and other lessons entirely at your own pace.
STEP 3
Final assessment
Test what you've learned by trying to pass the final assessment!
STEP 4
Claim your certificate
Once you have completed all the lessons in the master class (including the final assessment), you can claim your certificate of completion.
MEET ROSS
Elite Training by World-Class Talent
Ross Guberman is the president of Legal Writing Pro LLC and the founder of BriefCatch LLC. From Alaska and Hawaii to Paris and Hong Kong, Ross has conducted thousands of workshops on three continents for prominent law firms, judges, agencies, corporations, and associations. His workshops are among the highest rated in the world of professional legal education.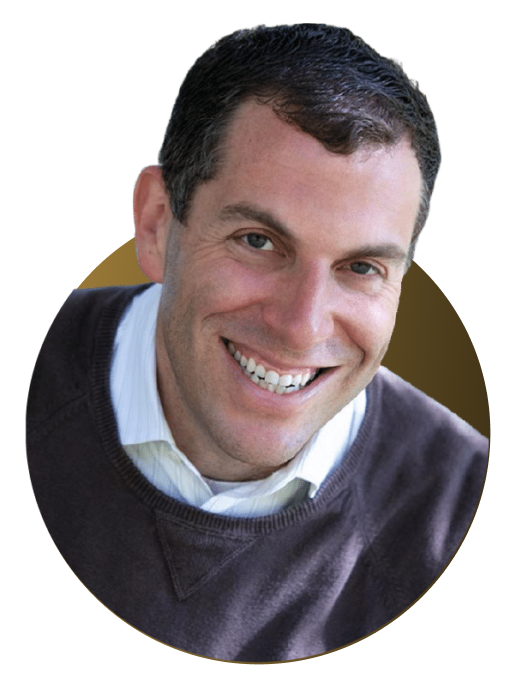 Our clients love us
Write.law's training has helped law firms, government agencies, individual lawyers, and law students become standout legal writers. See what our satisfied clients have to say about how Write.law equipped them with the writing skills demanded by today's competitive legal profession.
"The only way to teach students how to be effective legal writers is to immerse them in as much outstanding legal writing as possible. ... [Point Made] supplies an indispensable tool to those engaged in the craft of making excellent lawyers."
DAN KAHAN
Elizabeth K. Dollard Professor of Law, Yale Law School
"Effective advocacy consists of a skillful blend of clear language and a sense of dramatic structure. Guberman's exemplars demonstrate again and again how to transform an otherwise ordinary case into a morality tale with a happy ending."
THOMAS PENFIELD JACKSON
Judge
"I love this book and recommend it for everyone. Ross Guberman's bag of tricks will spiff up your writing. He shares 50 techniques, and then-the fun part-he offers choice nuggets to show you how the hot shots pull it off."
RONALD MARMER
Section on Litigation; Partner, Jenner & Block
Empty space, drag to resize
"Write.law's training fundamentally changed my writing. My first drafts got better. My editing became more effective. And my final drafts became much more like the writers I admire."
ALEX VELTO
Associate Attorney, Hutchison & Steffen LLP
Empty space, drag to resize
LAW FIRMS
WE'VE TRAINED
FAQ
How else can we help?
What are Write.law Master Classes?
Write.law master classes are premium, expert-led online courses designed to help legal professionals elevate their skills and knowledge in various aspects of the legal field. These in-depth classes cover a wide range of topics, such as legal writing, oral advocacy, technology, well-being, and diversity, equity, and inclusion.
Each master class is curated and taught by renowned industry experts, offering practical insights, actionable strategies, and engaging learning experiences to empower you to excel in your legal career.
Who are Write.law master classes for?
Write.law master classes are designed for all legal professionals, including attorneys, paralegals, law students, and support staff, seeking to enhance their skills and knowledge in various aspects of the legal field. Our expert-led courses cater to a diverse range of experience levels and practice areas, ensuring that there's something valuable for everyone. Whether you're looking to refine your expertise, stay updated with the latest developments, or explore new areas of the law, Write.law Master Classes are tailored to help you grow professionally and excel in your legal career.
What's the difference between a Master Class and a Write.law course?
Master Classes feature studio-recorded videos with top legal trainers. They cover topics from legal writing to technology to well-being. Write.law courses feature bite-sized, animated explainer videos covering on legal writing and related legal skills.

Both are wonderful options for improving your legal skills training!
How long does it take to complete a master class?
Each master class is unique, but total completion time ranges from one to two weeks.
Yes, Write.law offers a refund policy to ensure your satisfaction with our master classes. If, for any reason, you find that the course does not meet your expectations, you can request a refund within 7 days of your purchase. Our goal is to provide you with valuable learning experiences that contribute to your professional growth, and we believe in the quality of our expert-led courses. However, if you feel the master class isn't right for you, simply reach out to our customer support team within the 7-day window, and we will process your refund request.
Can I get master classes for my organization?
Absolutely! Write.law offers enterprise plans and pricing, including volume discounts, to provide master classes for organizations of all sizes. We understand the importance of continuous learning and skill development for legal teams, which is why our expert-led courses can be tailored to meet the specific needs of your organization.
When are you releasing master classes that say "Coming in 2024?"
Stay tuned. We don't have release dates for future master classes just yet, but we will update the site as soon as we do.
Do you have a student discount?
Yes! We offer a 50% discount for students who sign up with their school emails. Visit our
student pricing page
to get started.
I really want a master class but I can't afford it. What should I do?
Part of our mission is to make legal skills training accessible to as many people as possible. If you really can't afford one of our products, please contact us and let us know your situation and what products interest you. We'll do everything we can to help.
GET STARTED TODAY
Level up your
legal writing
Join Ross live in the studio to learn the writing techniques from his best-selling book: Point Made!