Level Up Your Writing with
Ross + Write.law
Write.law and Ross Guberman have teamed up to bring you cutting-edge legal writing training, including exclusive multi-day master classes and online writing courses.
Take your writing to the next level with studio-recorded master classes from Ross Guberman.

Improve your transactional drafting with bite-sized animated videos inspired by Ross and created by Write.law.

Writing Workouts let you drill your writing mechanics and grammar skills with hundreds of in-depth practice questions.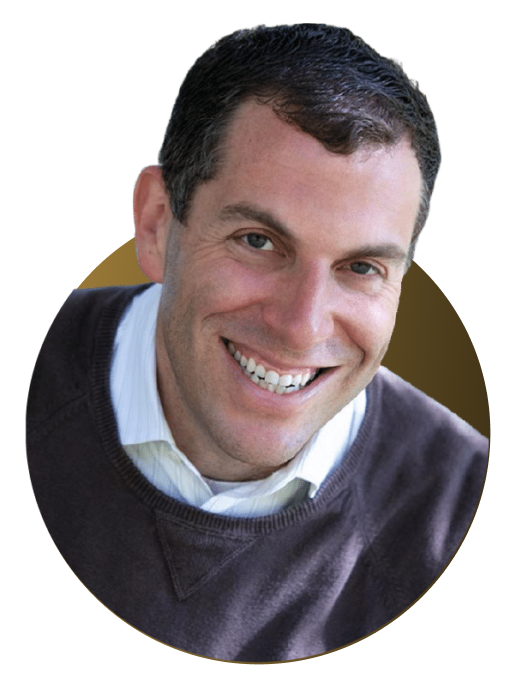 MASTER CLASSES
Studio-recorded
classes with
Ross
Take your writing to the next level with online master classes from Ross Guberman. Expert instruction, interactive practice, and training results like you've never seen before—Ross's master classes are designed to help individuals and teams
Expert Instruction
Join Ross in the studio.
Ross's Master Classes feature studio-produced video instruction from Ross himself. Each video ranges from 10 to 30 minutes, and covers top writing techniques straight from Ross's acclaimed workshops or legal writing book, Point Made.
Interactive Practice
Practice what you learn.
Each master class lets you cement key concepts from the videos with in-depth writing practice and simulations.
Cheat Sheets
Download to read later.
Each Master Class comes with downloadable cheat sheets and guides. They're perfect for busy attorneys who need a quick reference when writing that pressing brief or memo.
Walkthroughs and Examples

See how techniques work in real writing.
Get access to exclusive legal writing examples and walkthroughs from top advocates to help you cement the skills you learn in each master class.
Explore Ross's
Master Classes
Point Made
Ross's acclaimed legal writing book, Point Made, is finally getting the master class treatment. Based on Ross's best-selling book, the Point Made master class features top writing techniques and examples to elevate your writing.
Five Steps to Standout Writing
Learn Ross's simple five-step method for drafting analytical and persuasive legal documents—from planning to the final draft. Each of the five steps targets one core legal-writing skill.
COURSES
Explore
Ross's Courses
Write.law and Ross teamed up to bring you three amazing legal writing courses. Transactional Drafting I and II cover the fundamentals of drafting contracts using bite-sized animated videos and in-depth practice. Writing Workouts features hundreds of on-demand practice questions to help you improve critical writing mechanics and grammar skills.
Top Skills
Learn top skills used by the best writers.
Learn the most in-demand legal writing skills used by the world's top advocates.
Bite-Sized Videos
Watch short animated explainer videos.
Short, animated explainer videos make it easy to learn new concepts.
Interactive Practice
Practice each technique that you learn.
Practice each new writing skill with detailed guidance and feedback.
Walkthroughs and Examples

See how techniques work in real writing.
See how top writers use each skill in real legal writing examples.
Explore Ross's
Courses
Transactional Drafting I
Introduction to Transactional Drafting • Exploring Contracts • Seven Drafting Principles
Transactional Drafting II
Punctuation, Modification Problems, and Material Terms • Advanced Drafting Strategies • Drafting Style
Writing Workouts
Writing Foundations • Syntax and Logic • Word Choice • Conciseness • Proofreading • Writing Skill Builders
THE PARTNERSHIP
Meet
Ross and
Write.law
Write.law and Ross teamed up to bring you cutting-edge legal writing training.
PARTNER
Ross Guberman
Ross Guberman is the president of Legal Writing Pro LLC and the founder of BriefCatch LLC. From Alaska and Hawaii to Paris and Hong Kong, Ross has conducted thousands of workshops on three continents for prominent law firms, judges, agencies, corporations, and associations. His workshops are among the highest rated in the world of professional legal education. organizations, including Fortune 500 companies, the U.S. Department of Justice, and U.S. Courts of Appeals.

Ross's newest product, BriefCatch, is a first-of-its-kind editing add-in. Its devoted users include lawyers, firms, judges, and courts around the world. BriefCatch was named one of TechnoLawyer's Top 10 Legal Tech Products of the year.
PARTNER
Write.law
Write.law is making it easier than ever for lawyers and legal professionals to improve their writing. Whether you're a law student or a senior attorney—Write.law's online courses, live workshops, and coaching will give you the tools you need to transform your writing.

At Write.law, we are committed to developing the most effective and innovative legal writing training in the world. We deliver results with data-backed programs that work.
Our live writing workshops and coaching consistently receive better than 9.5/10 feedback from associates and legal professionals. That is why we are trusted by a large percentage of the AmLaw 100, the Department of Justice, federal and state courts, and Fortune 500 companies around the world to train their teams.
TAILORED SOLUTIONS
Get a
custom quote
Contact us today to receive a custom quote that aligns with your team's training needs. You can also schedule a demo with Write.law's training team.
Our clients love us
Write.law's training has helped law firms, government agencies, individual lawyers, and law students become standout legal writers. See what our satisfied clients have to say about how Write.law equipped them with the writing skills demanded by today's competitive legal profession.
"I recently graduated from law school and have taken several writing courses in the past, but none have helped my legal skills as much as Write.law. Each of Write.law's courses goes into detail about the best practices and nuance required to take your writing to the next level. These courses make it simple to develop good habits and allow you to fine-tune your writing while working around your schedule."
JACOB HOPKINS
Associate Attorney, Weiner Brodsky Kider PC
"As a nontraditional ESL student, legal writing was always a struggle for me. But Professor Regalia and Write.law gave me the tools and motivation I needed to improve. Thanks to Write.law's innovative approach, I improved my legal writing and am now an intellectual property associate at a top U.S. law firm."
NANCY SNOW
Corporate Counsel, IGT
"Write.law is an outstanding platform. It is accessible, resource-rich, affordable, and—dare I say it—fun. I use it to complement my college and professional development legal writing courses—and to improve my own writing skills. Write.law's videos, checklists, and cheat sheets are invaluable."
LINDA MERCURIO
Associate Professor, Howard Community College
Empty space, drag to resize
"Write.law's training fundamentally changed my writing. My first drafts got better. My editing became more effective. And my final drafts became much more like the writers I admire."
ALEX VELTO
Associate Attorney, Hutchison & Steffen LLP
Empty space, drag to resize
LAW FIRMS
WE'VE TRAINED
WRITING TRANSFORMATION
Learn to write
like the best
Before
The plaintiff has
blatantly violated
this Court's critical filing rules,
specifically
, the Court's deadline for filing a pleading. The plaintiff filed its original complaint three years before the
instant complaint's
filing.
Said complaint
was
dismissed in its entirety
by this Honorable Court. The mandatory case law of this jurisdiction makes
very clear
that parties may not cite to dismissed complaints to meet a filing deadline, for a
variety of reasons
.
Empty space, drag to resize
Bland verbs and adverbs make reading a bore.

Empty formalisms bog down busy readers.

Abstract and vague words confuse readers.
After
The plaintiff can't
sidestep
this Court's filing deadline by
reaching
for a
dead document
three years after it was filed—
and dismissed
.
Resurrecting stale complaints
like this is, in the words of this Court, is "nearly never" worth it. Courts have learned that
the facts shift, witnesses disappear, and the judge's time is wasted
. The Court can't expect to save resources or move the case closer to a conclusion.
What the Court can expect is many more months of litigation.
Tighten with targeted verbs and nouns.

Use sentence structure like clustered examples.

Add flair with inverted syntax and echo words.
FAQ
How else can we help?
Which Ross content is included in Write.law plans?
All of Ross's courses—Transactional Drafting I & II and Writing Workouts—are included in Write.law's
Plus Plan
. If you sign up for that plan, you'll get access to these Ross courses for as long as you subscribe.
Ross's masters classes are sold separately and are not included in any Write.law plans.
Can I get Ross's courses and master classes for my organization?
Yes! We have enterprise plan's and volume discounts that let you give your entire team access to Ross's courses and master classes. Just contact us for more info.
What is the difference between master classes and courses?
Master classes are studio-recorded sessions led by top legal trainers. Each class is segmented into 10-20 minute videos, paired with practice exercises. This format is a mix of traditional training with a modern twist. It's ideal for those who want a thorough exploration of legal topics in a structured manner.

Write.law courses are designed around a micro-training model. They feature short, animated videos lasting between 2-8 minutes, accompanied by interactive practice. This format is for those who want cutting-edge, bite-sized lessons, making it easy to learn on the go.
I'm interested in live workshops. What are my options?
Write.law offers several popular virtual and in-person writing workshops for law firms, government agencies, and Fortune 500 companies. You can browse Write.law's workshop offerings or contact us for more info.
I really want Write.law but I can't afford it. What should I do?
Part of our mission is to make legal skills training accessible to as many people as possible. If you really can't afford one of our products, please contact us and let us know your situation and what products interest you. We'll do everything we can to help.
GET STARTED TODAY
Level up your
legal writing
Level up your legal writing today with Write.law's courses. You can also contact our team to schedule a demo.
Workshops
Ross is no longer booking live workshops. Try a Master Class or browse Write.law's live workshops instead.