Write.law
Master Classes
Take your legal skills to the next level with studio-recorded videos from top legal trainers like Ross Guberman. Get exclusive training once reserved only for elite law firms—on-demand and at your own pace.
Studio-recorded videos from top trainers

Interactive practice and assessments

Downloadable guides and cheat sheets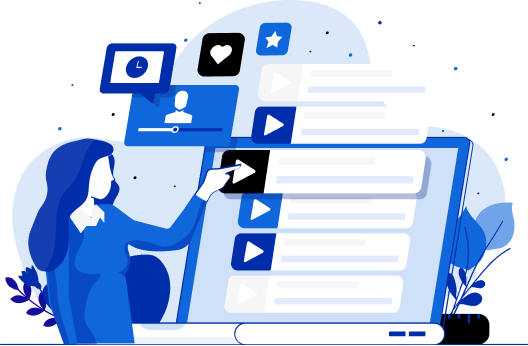 100+
Years of Combined Experience
WHAT'S COVERED
What will you
learn next
?
Legal Writing
Learn to write like the best advocates.
Master the art of crafting clear, concise, and persuasive legal documents. Delve into the nuances of legal writing, learn to construct compelling arguments, and enhance your ability to communicate complex legal concepts effectively.
Well-Being

Find balance and wellness in your legal practice.
Prioritize your mental and emotional health with our expert-guided courses, tailored specifically for the high-stress legal environment. Learn techniques for managing stress, cultivating resilience, and fostering a healthy work-life balance.
Oral Advocacy

Become a standout speaker and presenter.
Elevate your courtroom presence and persuasion with classes that dive into the essentials of presenting compelling oral arguments, engaging with judges and juries, and exuding confidence in high-pressure situations.
Diversity & Inclusion
Build a tolerant and inclusive workplace.
Foster an inclusive and equitable environment with classes that delve into the principles of diversity, understand the impact of unconscious bias, and explore strategies to promote equity within your practice.
Technology
Master tech to save time and get more efficient.
Explore the latest advancements in legal technology, cybersecurity, and productivity tools to optimize your practice, enhance client services, and adapt to the ever-evolving legal landscape.
More Coming!
Check back for new topics!
Stay tuned, because we are busy adding new trainers and topics all the time. If you have any questions about upcoming training or would like to recommend future topics or trainers, we would love to hear from you.
MASTER CLASS MENU
Explore
Master Classes
Get the ultimate legal training experience with Write.law Master Classes. Expert instruction by world-class trainers, interactive practice simulations, comprehensive downloadable guides, and more!
LEGAL WRITING
Point Made: Write Like Top Advocates
Transform your legal writing skills with the expert behind the best-selling legal writing book, Point Made. In this engaging class, Ross shares powerful techniques and practical guidance to enhance clarity, persuasiveness, and impact in your legal documents.
ORAL ADVOCACY
Presenting Like a Pro
Elevate your presentation and persuasion skills in the courtroom and beyond. In this class, Christine shares her wealth of experience to help you build confidence, captivate audiences, and effectively articulate your legal arguments.
TECHNOLOGY
Tech for Lawyers
Stay ahead of the curve by mastering essential technology skills tailored for legal professionals. In this cutting-edge class, Gabe shares his expertise in legal tech innovations, cybersecurity, and productivity tools to help you navigate the rapidly evolving legal landscape.
WELL-BEING
Professional Well-Being
Unlock the Secrets to Professional Well-Being with Kendra Brodin's Master Class: Cultivate resilience, balance, and personal growth in your legal career. Kendra shares her expertise on mindfulness, stress management, and fostering positive habits for lasting success.
Our clients love us
Write.law's training has helped law firms, government agencies, individual lawyers, and law students become standout legal writers. See what our satisfied clients have to say about how Write.law equipped them with the writing skills demanded by today's competitive legal profession.
"I recently graduated from law school and have taken several writing courses in the past, but none have helped my legal skills as much as Write.law. Each of Write.law's courses goes into detail about the best practices and nuance required to take your writing to the next level. These courses make it simple to develop good habits and allow you to fine-tune your writing while working around your schedule."
JACOB HOPKINS
Associate Attorney, Weiner Brodsky Kider PC
"As a nontraditional ESL student, legal writing was always a struggle for me. But Professor Regalia and Write.law gave me the tools and motivation I needed to improve. Thanks to Write.law's innovative approach, I improved my legal writing and am now an intellectual property associate at a top U.S. law firm."
NANCY SNOW
Corporate Counsel, IGT
"Write.law is an outstanding platform. It is accessible, resource-rich, affordable, and—dare I say it—fun. I use it to complement my college and professional development legal writing courses—and to improve my own writing skills. Write.law's videos, checklists, and cheat sheets are invaluable."
LINDA MERCURIO
Associate Professor, Howard Community College
Empty space, drag to resize
"Write.law's training fundamentally changed my writing. My first drafts got better. My editing became more effective. And my final drafts became much more like the writers I admire."
ALEX VELTO
Associate Attorney, Hutchison & Steffen LLP
Empty space, drag to resize
LAW FIRMS
WE'VE TRAINED
WHY IT WORKS
Trusted experts
in
legal training
Write.law uses the latest research to make learning new legal skills a breeze. With studio-recorded videos, top experts, and interactive practice—master classes let you learn a new legal skill in just 20 minutes a day.
Top Trainers
Write.law partners with top legal trainers who are industry experts in legal writing, oral advocacy, technology, and more!
Trusted by the Best
Use the same training enjoyed by elite teams in AmLaw, government agencies, and Fortune 500 companies.
Stay up to Date
We regularly review, update, and improve each Master Class with up-to-date info and practice questions.
ENTERPRISE
Master Class for
Enterprise
Join top firms—from the AmLaw 200 and beyond–who use Write.law Master Classes to deliver elite training to their teams.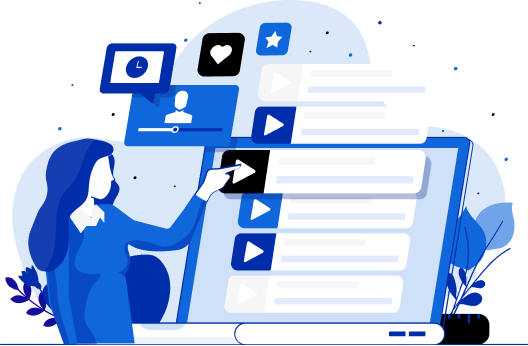 FAQ
How else can we help?
What are Write.law Master Classes?
Write.law master classes are premium, expert-led online courses designed to help legal professionals elevate their skills and knowledge in various aspects of the legal field. These in-depth classes cover a wide range of topics, such as legal writing, oral advocacy, technology, well-being, and diversity, equity, and inclusion.
Each master class is curated and taught by renowned industry experts, offering practical insights, actionable strategies, and engaging learning experiences to empower you to excel in your legal career.
Who are Write.law master classes for?
Write.law master classes are designed for all legal professionals, including attorneys, paralegals, law students, and support staff, seeking to enhance their skills and knowledge in various aspects of the legal field. Our expert-led courses cater to a diverse range of experience levels and practice areas, ensuring that there's something valuable for everyone. Whether you're looking to refine your expertise, stay updated with the latest developments, or explore new areas of the law, Write.law Master Classes are tailored to help you grow professionally and excel in your legal career.
What's the difference between a Master Class and a Write.law course?
Master Classes feature studio-recorded videos with top legal trainers. They cover topics from legal writing to technology to well-being.

Write.law courses feature bite-sized, animated explainer videos covering on legal writing and related legal skills.

Both are wonderful options for improving your legal skills training!
How long does it take to complete a master class?
Each master class is unique, but total completion time ranges from one to two weeks.
Yes, Write.law offers a refund policy to ensure your satisfaction with our master classes. If, for any reason, you find that the course does not meet your expectations, you can request a refund within 7 days of your purchase. Our goal is to provide you with valuable learning experiences that contribute to your professional growth, and we believe in the quality of our expert-led courses. However, if you feel the master class isn't right for you, simply reach out to our customer support team within the 7-day window, and we will process your refund request.
Can I get master classes for my organization?
Absolutely! Write.law offers enterprise plans and pricing, including volume discounts, to provide master classes for organizations of all sizes. We understand the importance of continuous learning and skill development for legal teams, which is why our expert-led courses can be tailored to meet the specific needs of your organization.
When are you releasing master classes that say "Coming in 2024?"
Stay tuned. We don't have release dates for future master classes just yet, but we will update the site as soon as we do.
Do you have a student discount?
Yes! We offer a 50% discount for students who sign up with their school emails. Visit our student pricing page to get started.
I really want a master class but I can't afford it. What should I do?
Part of our mission is to make legal skills training accessible to as many people as possible. If you really can't afford one of our products, please contact us and let us know your situation and what products interest you. We'll do everything we can to help.
GET STARTED TODAY
Level up your
legal skills
Level up your legal skills today with Write.law master classes. You can also contact our team to schedule a demo.